Commercial Espresso Machines trusted around the world by leading specialty coffee professionals in search of the very best.
Synesso was born out of founding engineer Mark Barnett's drive to create a temperature stable, reliable, and long-life premium commercial espresso machine beyond what was available from traditional manufacturers.
After leaving his engineering tenure with La Marzocco-USA and with a second mortgage drawn against his home, Mark and wife Sandy Schneiter worked from their garage to design and build the first Synesso equipment, which debuted the now-famous Synesso temperature stability and robust build quality. 'Machine #1' was placed on Broadway Ave, in Seattle's Capitol Hill Neighborhood. It was called 'Engineered Perfection' by the leading coffee professionals of the day and the rest is history!
One unit at a time, Mark & Sandy sold equipment to a core group of believers around the world who dared to think differently beyond the traditional, big-business Italian manufacturers. They sought the American approach to espresso equipment and what would become the Synesso hallmark: incredibly well-built, premium quality, and innovative machines that last forever and owners trust to perform year-after-year.
Today, Synesso is a premiere global manufacturer of commercial espresso machines for the Specialty coffee market. Our owners trust Synesso's famous build-quality, long-term reliability, and precision performance to bring their coffee visions to life. All from a company and team of people that are a joy to work with.
This is what makes Synesso… Synesso!
---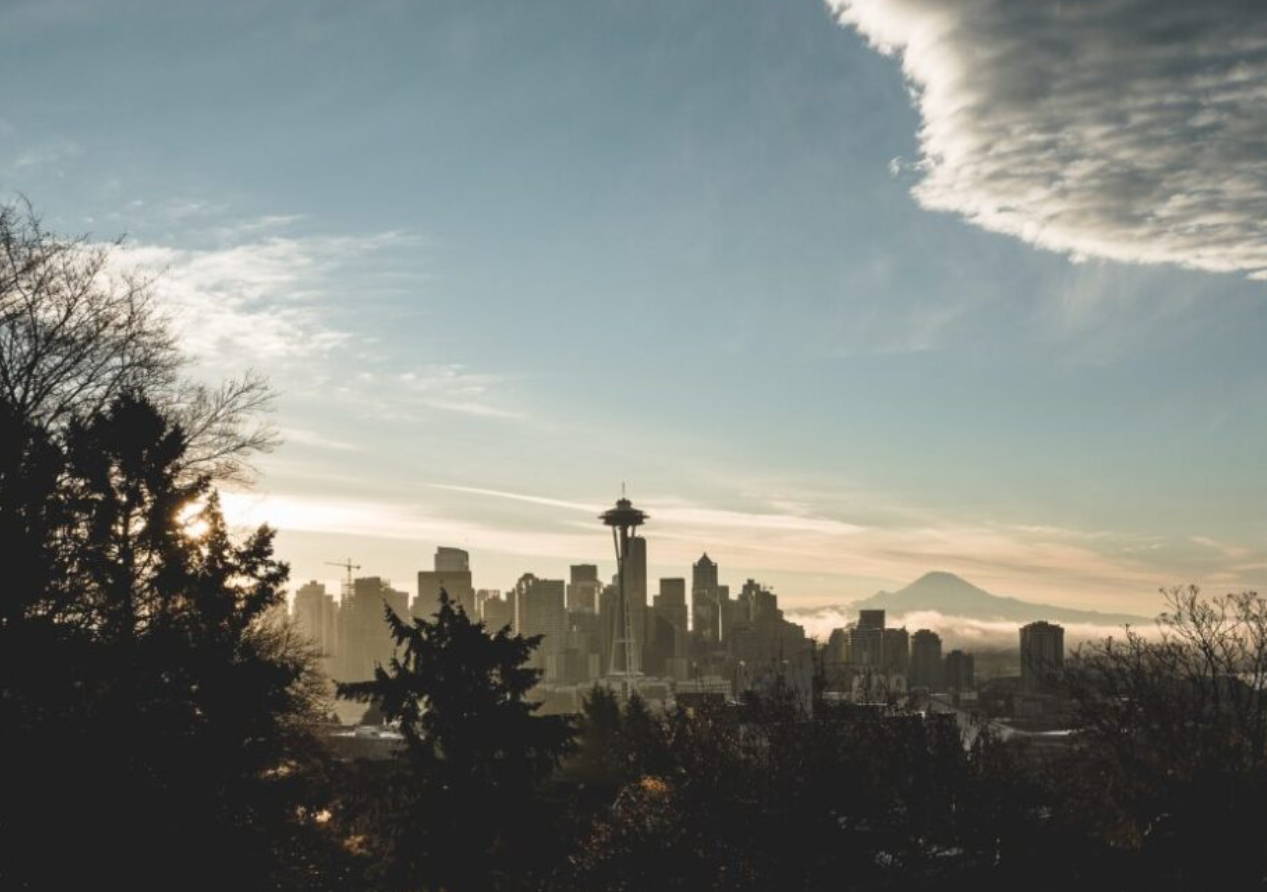 Synesso aspires to help people connect through the joy of espresso.
To that end, Synesso is on a mission to blend the science of great product engineering and art of making espresso to build the highest-performance and reliable espresso equipment in the world that helps owners bring coffee and community experiences to life.


ENGINEER THE BEST
Synesso will always be an engineering-driven company humbly innovating the best espresso equipment. No applause needed.
CONNECT COMMUNITY
Synesso believes deeply in connective power of the café experience. Coffee is about community and cafés are one of its hubs.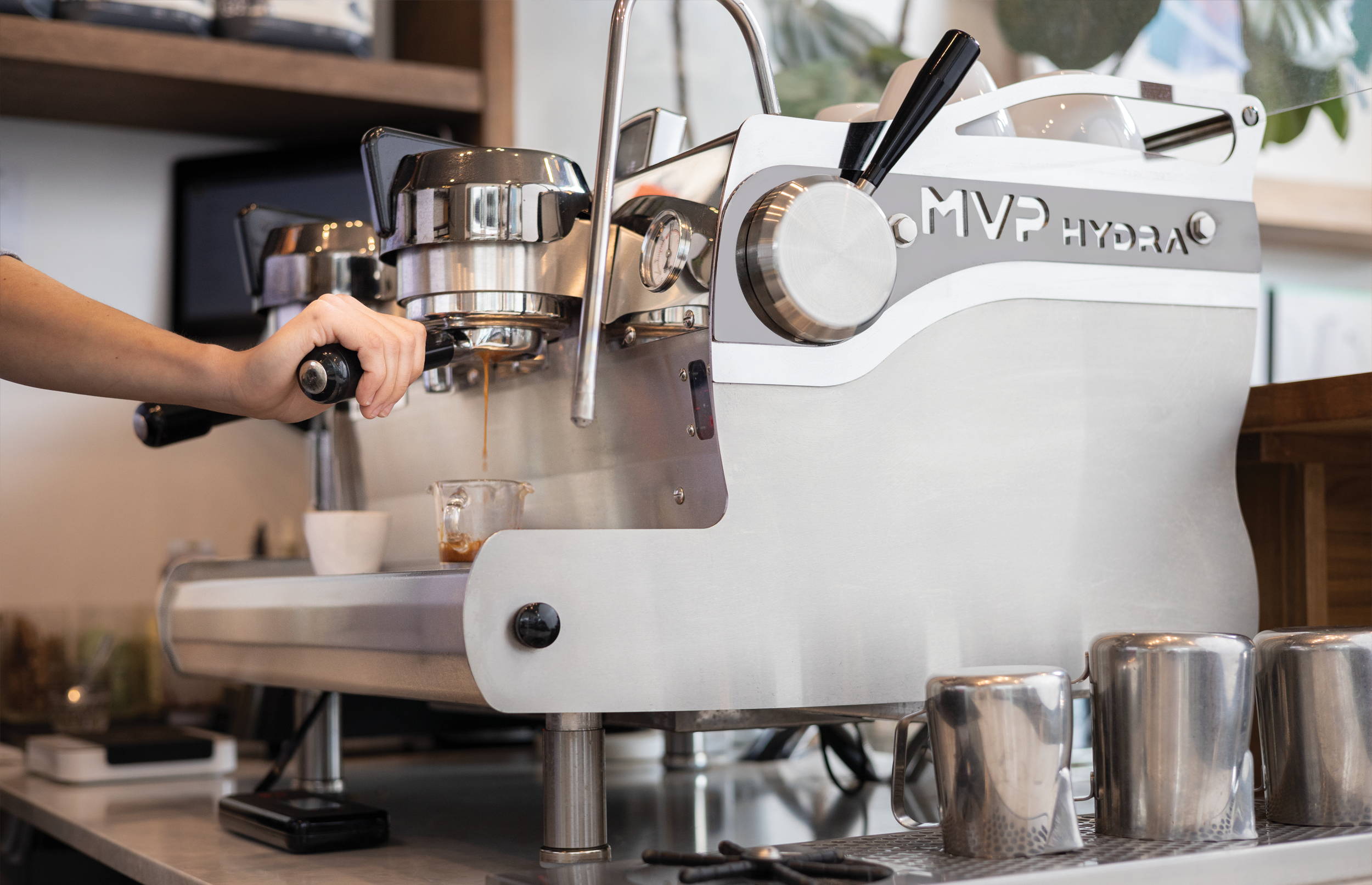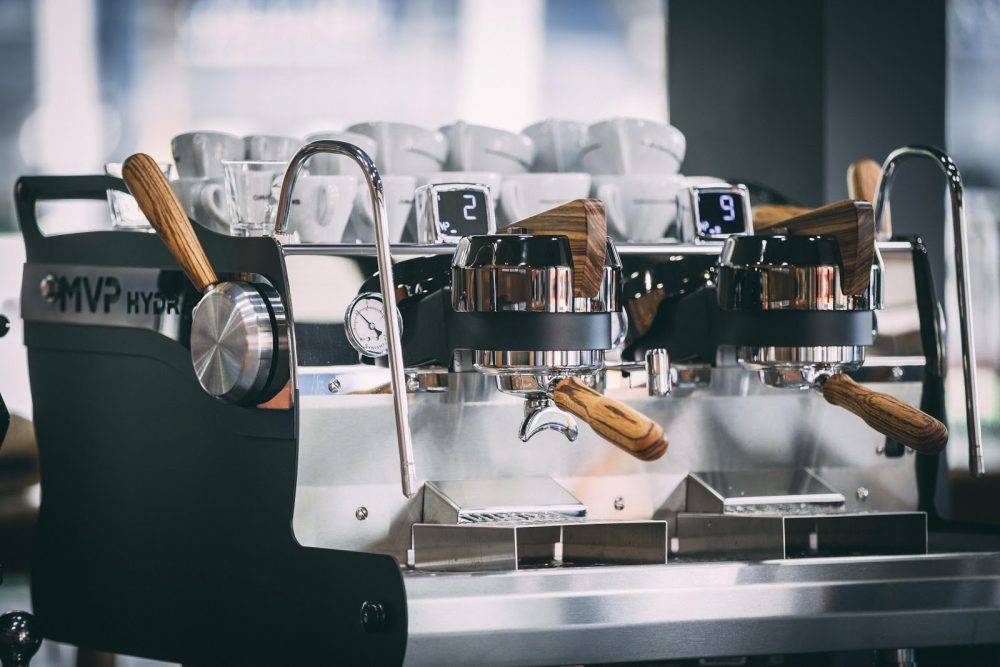 What Guides Synesso Cont.
TAKE CARE OF PEOPLE
Synesso is relationship-first people who do the right thing to support their staff, customers, and the Specialty Coffee industry at-large.
EMPOWER & INCLUDE
Synesso shares knowledge and encourage inclusivity. No matter your background, all are welcome to learn and grow with them.
KEEP IT SIMPLE
Synesso succeeds through simplicity. Less, but better.

Shop Synesso by Collection


Synesso Commercial Espresso Machines
An honest job of design should flow from the inside out, not from the outside in."
-American Industrial Design Pioneer Henry Dreyfuss, 1927-