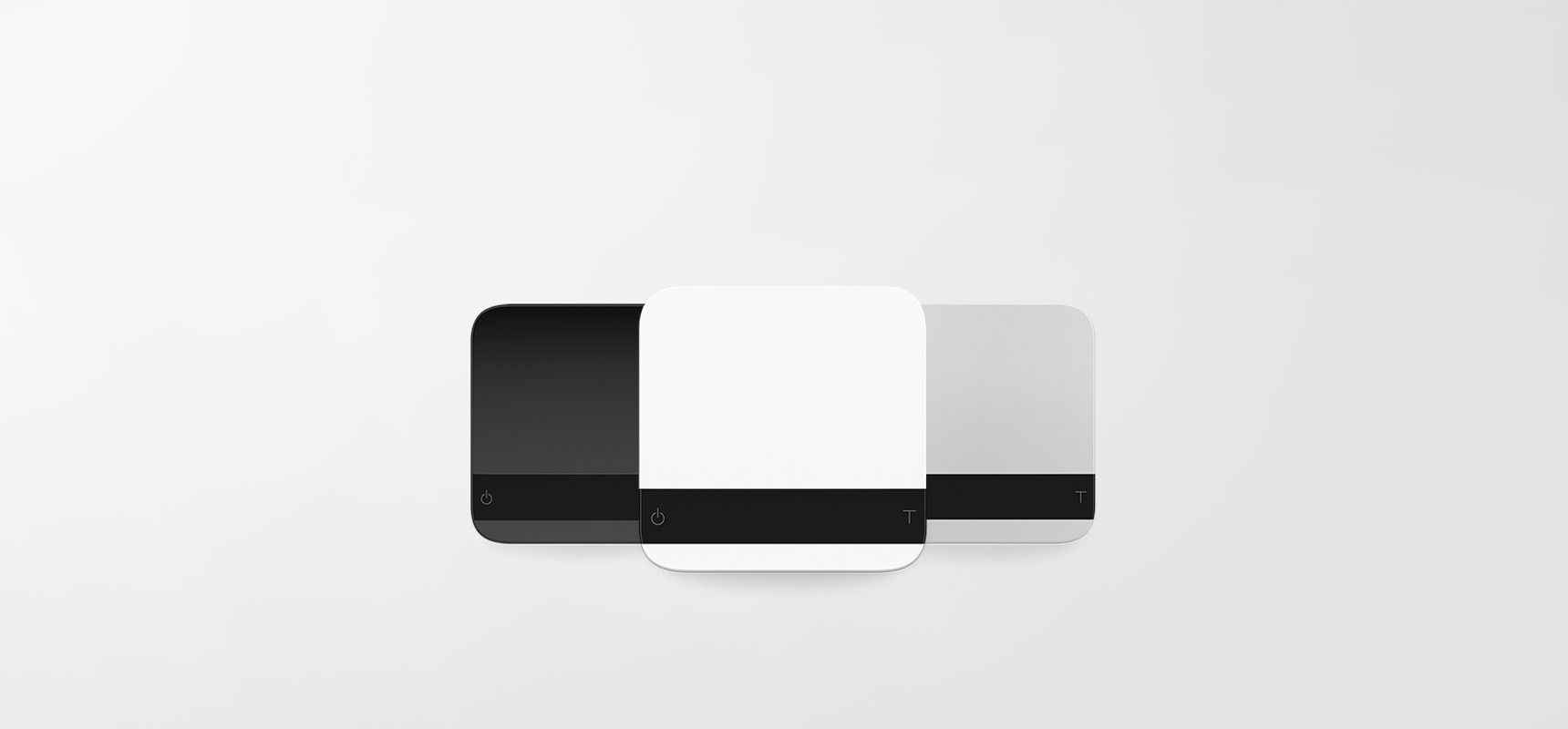 The Original Lunar and Lunar 2021 are both excellent standalone scales. The two may look almost identical when switched off, but each possesses many unique features. First and foremost, both scales are as accurate and fast as one another. The Lunar 2021 is a reimagined version of our original Lunar scale (first released in 2015) with improvements based on suggestions from our team and community. The Lunar 2021 has many qualities that are excellent for learning, sharing, and teaching in any environment. Both scales are updated through the
Acaia Updater
app. Acaia periodically release firmware updates for many of their products. The Lunar 2021 has several updated abilities compared to the original Lunar. 
Flow-Rate Indicator
Similar to our Pearl 2021, the Flow-Rate Indicator is an LED bar on the top of the display. It helps you visualize your espresso flow-rate in real time and spot channeling during brewing. The indicator measures flow-rate with lit LEDs starting from 0.1 g per second on the left to 3.4 g per second on the right. During an espresso brew, the Flow-Rate Indicator will display the highest peak flow-rate of this brew with a single bright LED. The Flow-Rate Indicator can be activated in Dual Display Mode, Timer Starts with Flow Mode, Auto-Tare Timer Starts with Flow Mode, Auto-Tare Auto-Start Timer Mode, and Auto-Tare Mode.
LED Display
Both the
Lunar
and Lunar 2021 have 8 digit LED displays. However, the Lunar 2021 has several new indicators, including the option of a real-time flow-rate 'line' at the top of the display. See below for more information.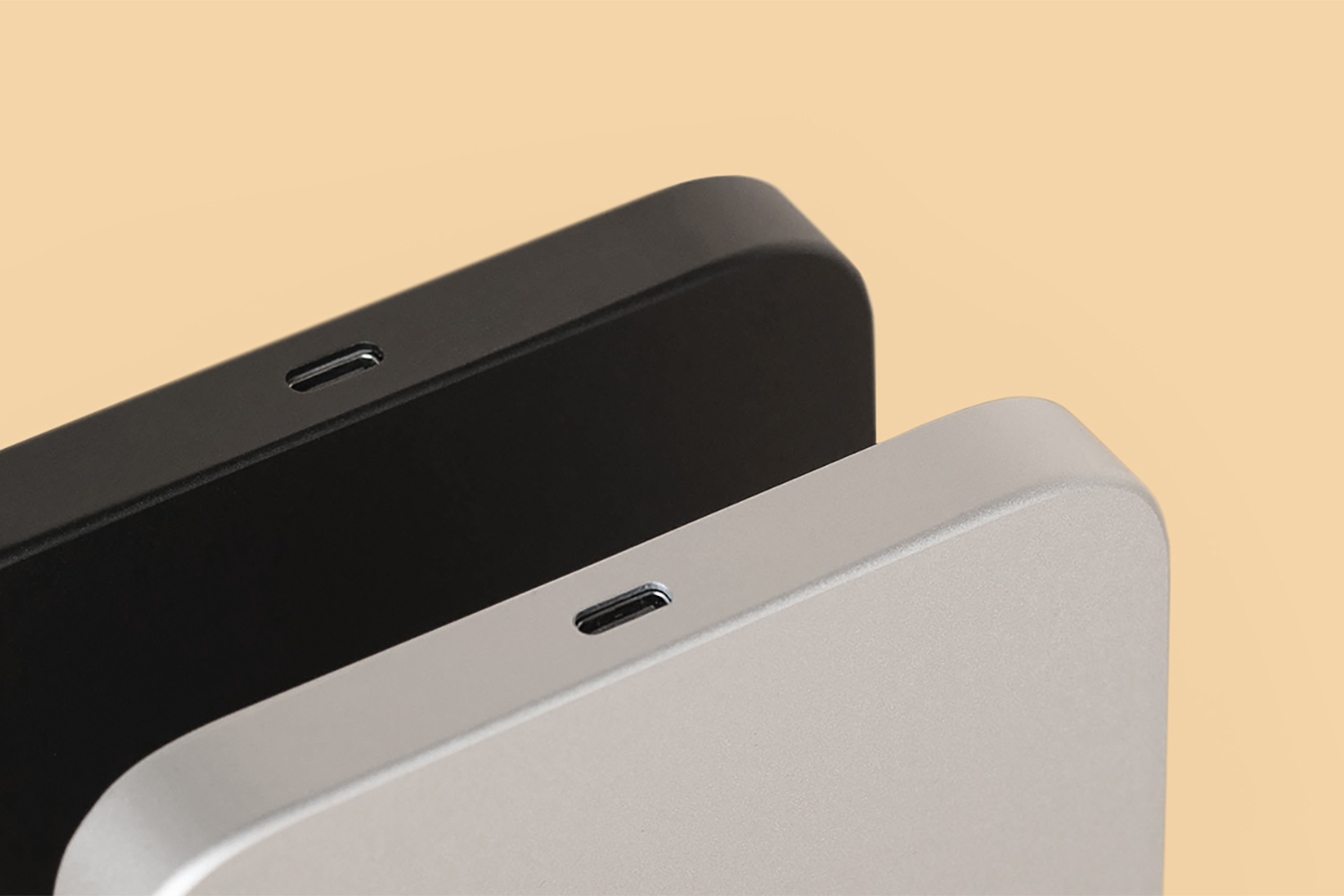 USB Charging Port
The original Lunar has a mini USB charging port and the Lunar 2021 has a USB-C charging port.
Readability
The Lunar has 0.1-gram readability while the Lunar 2021 has the option of 0.01-gram readability. 
Brightness Setting
The user has the ability to adjust the brightness of the display on the Lunar 2021 through the settings menu.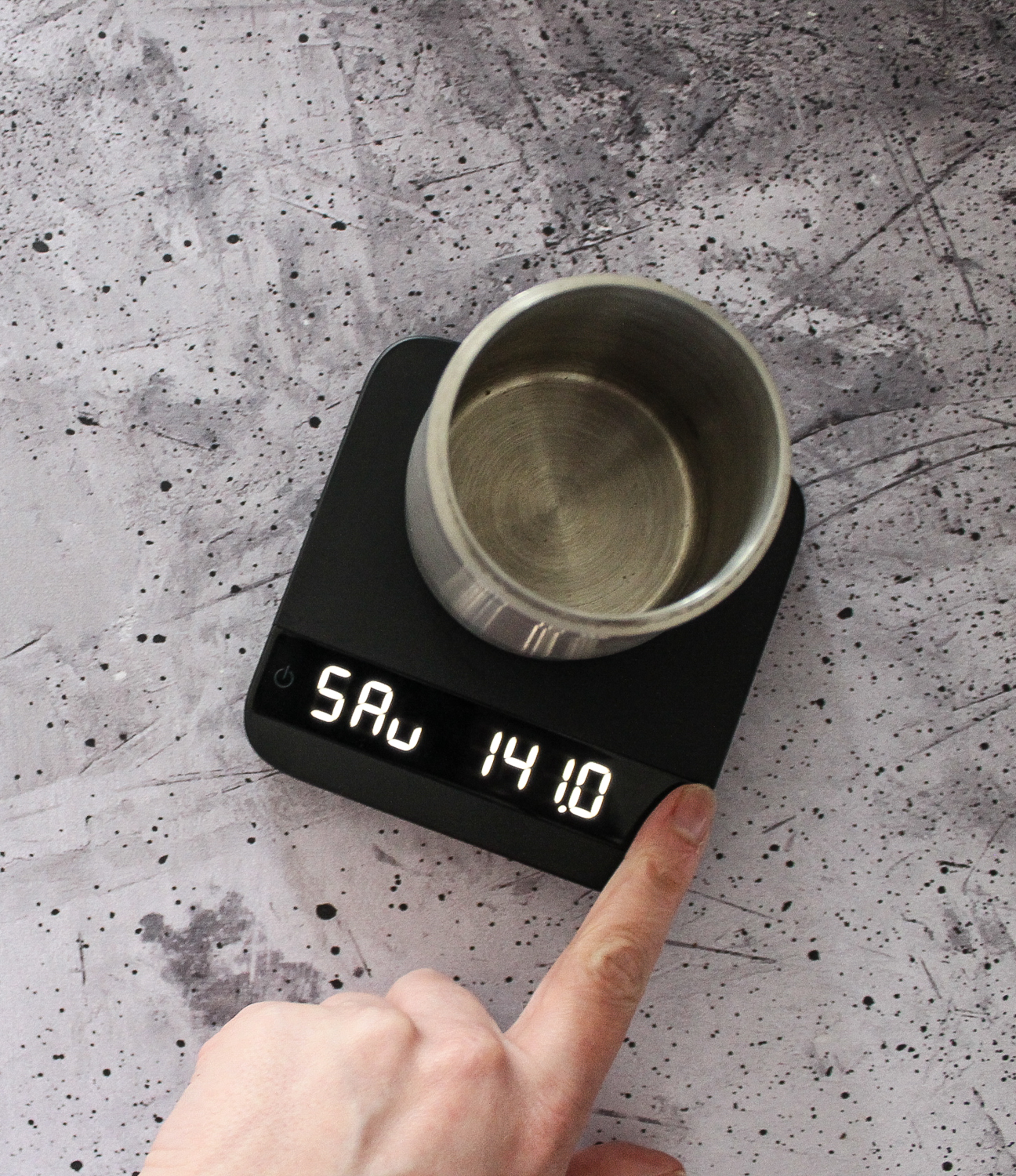 Tare Save
If you have a frequently used container in your weighing workflow, you can save the weight of the container using the Tare Save function. This will allow you to weigh the container with contents, then trigger Tare Save to deduct the container weight and obtain the net weight. 
Updated Espresso Brewing Summary
In all Auto Modes (including Auto-Tare Mode), when brewing is complete and the cup is removed from the scale, the display will flash to show the final beverage weight and the average flow rate of the brewing.
Several New Indicators
Charging / Low Battery Indicator: This indicator turns on when the battery is charging and turns off once the battery is fully charged. The indicator starts flashing when the battery power is low as a reminder to charge the scale. * Note: The Lunar 2021 is equipped with charging protection to prevent the battery from charging under high temperatures. It is normal if the scale does not charge when the surface is hot from brewing coffee. Battery charging function will be enabled once the scale has cooled.
Bluetooth Connection Indicator: This indicator turns on when the scale is connected to Acaia Apps.
Weight Stable Indicator: This indicator turns on when the weight is stable.
Weighing in Ounces / Data Transmitting Indicator: This indicator turns on when the weighing unit is in ounces. The indicator also lights up during software update to indicate data transfer.
Button Pressed Indicator: This indicator turns on when a button is pressed