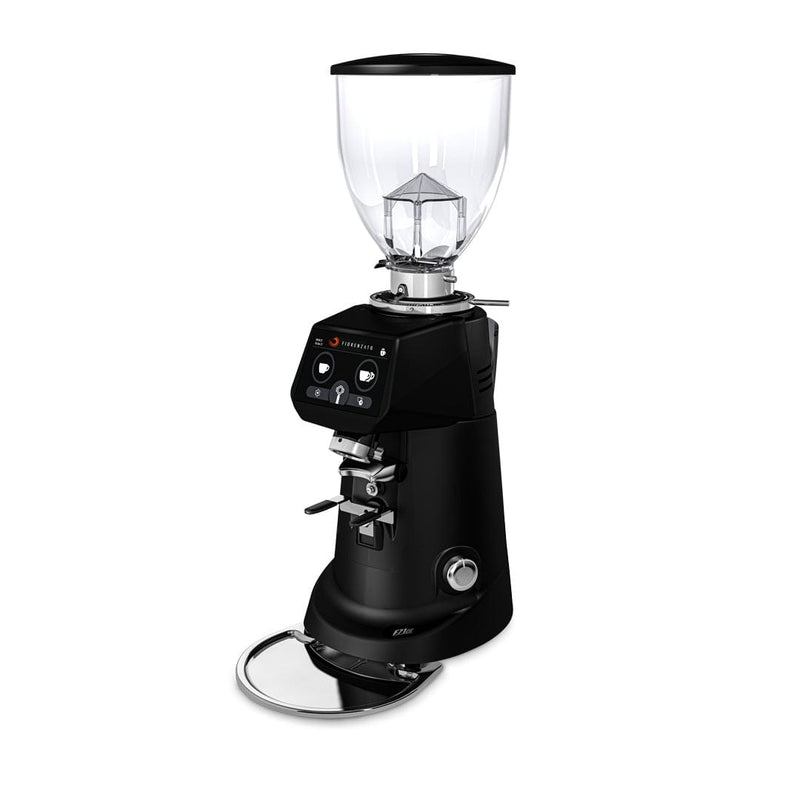 Fiorenzato
Fiorenzato F71 EK Conical Espresso Grinder

The Fiorenzato F71 EK Espresso Grinder is renowned for its exceptional durability and outstanding performance, achieving a perfect balance between the two. With the latest generation of grinders, Fiorenzato has introduced a user-friendly touch screen interface, enhancing the grinder's reliability. This intuitive interface simplifies programming, catering to even the most inexperienced baristas. Moreover, the EK model's conical burrs with low RPM offer greater flexibility, effortlessly grinding a wide range of coffee beans, from the lightest to the darkest, in large quantities. The built-in cooling fan further supports this high-capacity grinder, enabling continuous grinding without any resistance. Considering these remarkable features, the F71 EK is the ideal choice for high-volume settings, serving as the primary grinder.
Fiorenzato F71 EK Features
Easy to use touch screen interface
On demand grinding by time
Built in cooling fan
2 programmable doses as well as manual dispense

71mm Burrs
Stepless adjustment
Adjustable portafilter fork
Colors:
Frequently Asked Questions
Who is the F71 EK for?

Cafes, Coffee Shops, or other high volume specialty coffee applications. The large conical burrs and low RPM are particularly beneficial for grinding either extremely lightly roasted, high density coffee or with extremely dark, oily coffee that is more difficult for lower capacity grinder to handle.
Technical Details
Burr Size: 71mm

Burr Type: Conical
Burr Material: M340 Steel
Burr Life Span: 2650 lbs / 1200kg
Hopper Capacity: 3.3 lbs / 1.5 kg
Daily Capacity: 14kg / day
Rpm: 300
Dimensions: 9

"W x 10.5"D x 26.5"H

Weight: 44lbs
Volts: 120
Watts: 850
Amps: 7
Plug Type: Standard USA 110V
Documents
Warranty Information
All new Fiorenzato grinders include 1-year parts warranty.
Disclaimer
There may be signs of use from the factory calibration process, which involves the use of coffee beans. Each grinder is factory tested and calibrated with actual coffee beans before being sold. Additionally, it is normal to have some coffee residue, dust, or particles leftover from the calibration process in a "factory new" grinding machine.
---
Share this Product