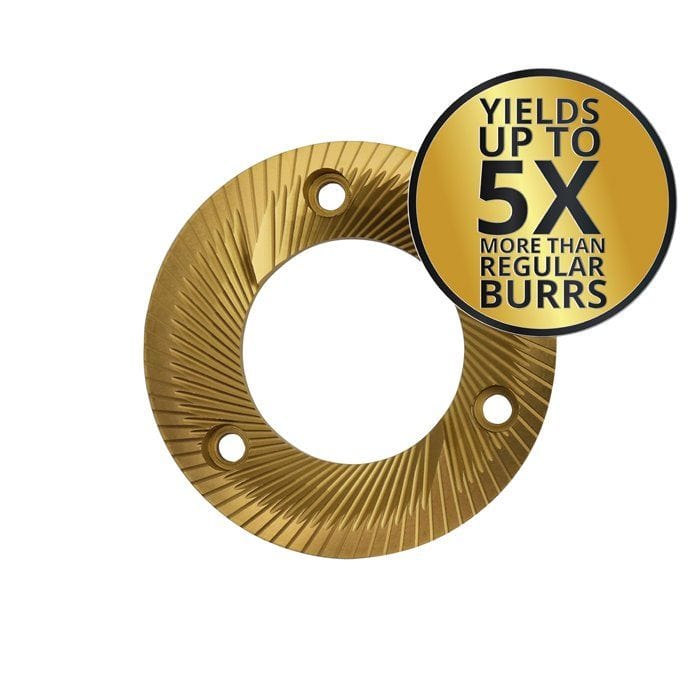 Rhino Coffee Gear
Mahlkonig EK43 Titanium Burrs Grinding Blades 98mm

Why Titanium coating?

Minimal heat retention
Superior cutting producing consistent grind
Reduces inconsistency with particle distribution
Pre-seasoned burrs eliminate time and kg's of coffee when bedding the new burrs in
Specifications:
Diameter external: 98mm
Diameter internal: 54mm
Thickness: 9mm
Rotation: Left
Holes: 3
Life expectancy: 5000+ kgs
Suits: Mahlkonig EK43

K110+ 98mm Titanium Blades/Burrs - Suits Mahlkonig

Brand: Rhino Coffee Gear

Part No. 0980SXMK01KT

100% Satisfaction Guaranteed!
---
Share this Product